The TAG Team!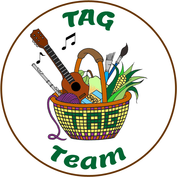 Our team is made up of a handful of community-minded people who all have a heart for Southern Oregon and specifically for the city of Talent. They want nothing more than to see the spirit of community, friendship and entrepreneurship in Talent grow. The TAG Team is dedicated to the success of the Talent Evening Market!
---
---
Daniel & Marissa Grasso

Daniel does accounting work from his home office while Marissa focuses on raising their three little girls, ages 4, 3 & 1. Mercy's Manna is an urban "farm" (on less than 1/5 of an acre) mainly producing delicious and healthful herbal teas that are packaged in individual servings for the quality of loose leaf in the convenience of a tea bag.
---
David & Jessica Kroll

He's a Financial Coach and Music aficionado, she's an artist and a recovering bookkeeper. It may sound like a recipe for disaster, but for these two, it's just the right mix! Their goal with TAG is to continue to bring people together in the community and to help boost the local economy by providing a venue where people can purchase from local artisans and growers.
---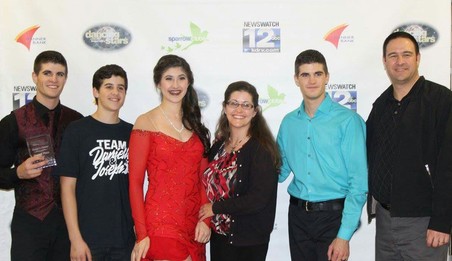 The Krul Family

Three strapping young lads (Peter, Joseph, and Joshua) are the main reason the Kuhl family was asked to help manage the Talent Evening Market. (Wink....wink) But seriously, this ballroom dance loving family joined the TAG team because of the Market's small town charm, community building efforts, and ~~of course~~ the opportunity to introduce the community to Suzy's Deliciously Handcrafted Vanilla Extracts. Colette, a ballroom instructor, is actually teaching at the market at least twice this summer!!!! Keith's job in Talent makes it easy for him to swing by for a pleasant evening with his family to enjoy the Talent Artisans and Growers Market. We look forward to seeing you there!!!!
---
---